News & Updates
Zee Jaipur Literature Festival 2019: Tales of women empowerment light up Day 4
The Jaipur Literature Festival (JLF), which explores multiple forms of storytelling, had sessions ding exactly that on Sunday, Day Four of the event. These include influential voices from the 'Women's Uninterrupted' series that paint a nuanced picture of the depth of women' issues plaguing the countries all over the world.
The day's activities kicked off with Spanish-born French Canadian novelist Yann Martel, author of Life of Pi, speaking to Indian poet-writer Jerry Pinto, about life before and after his Man Booker Prize-winning novel.
At the same time, at Charbagh, contemporary British artist Marc Quinn tackled the gruesome matter of blood. Quinn, who famously burst into the international art scene in 1991 with a self-portrait series made of own blood, spoke to American artist and writer Molly Crabapple, author of the memoir Drawing Blood, about his life and inspiration, as well as his upcoming global charity project titled 'Bloodcube, a sculpture comprising two one-metre cubes, one mode of the frozen blood of refugees, the other by people "who don't see themselves as refugees."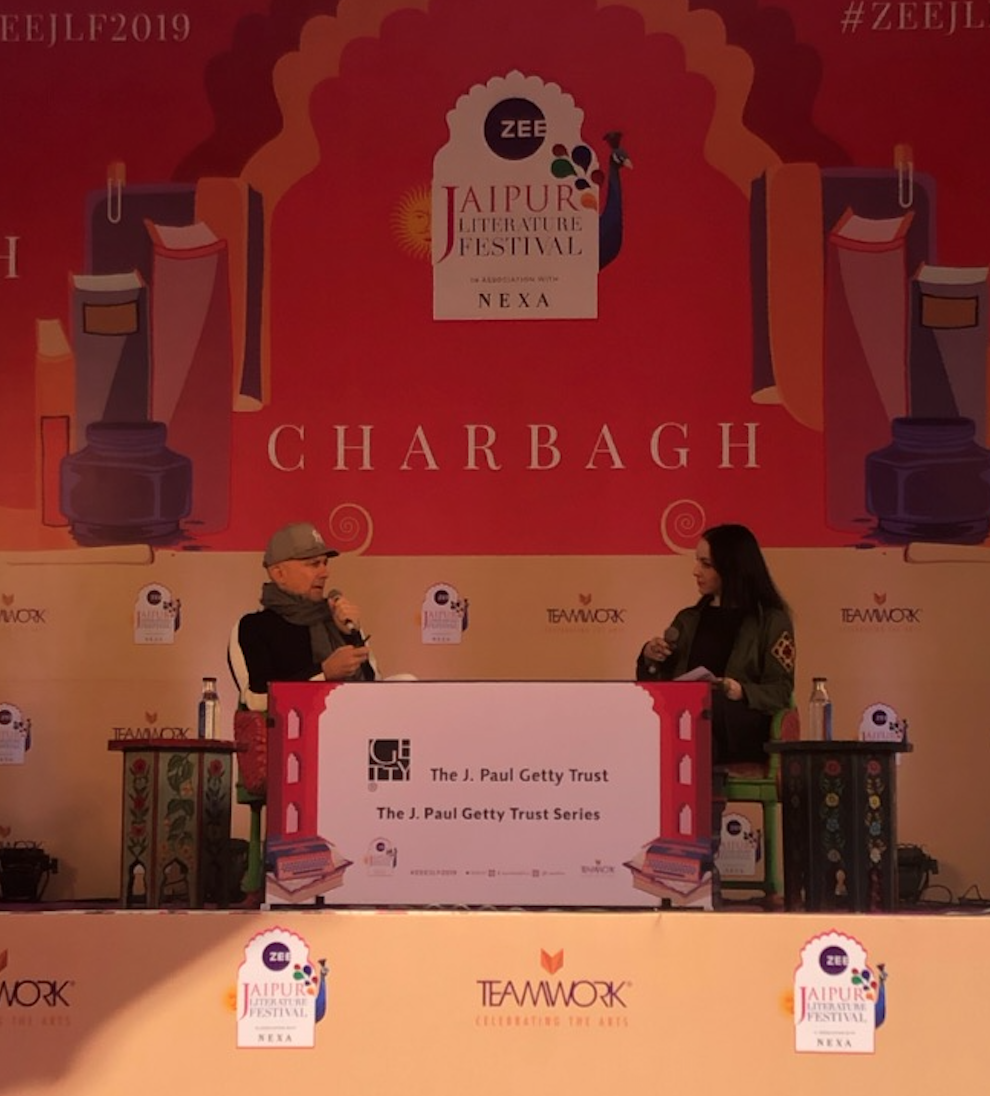 In a brave and heart-wrenching session about the chilling phenomenon acid attacks, titled 'make Love Not Scars' and taking place as part of the Women Uninterrupted Series, acid attack survivor-turned-model Reshm Qureshi shared her painful story. " I was attacked because I was the youngest in my family and an attack of this sort would leave my family entirely broken," she said.
Also part of the series was a session titled 'Healed', which saw actress Manisha Koirala speak candidly about her inspiring battle against cancer.
To learn more about Marc Quinn's piece and fundraising initiative Our Blood, visit www.ourblood.org